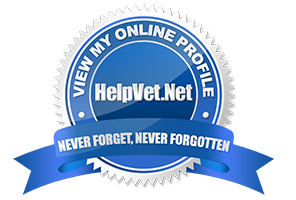 In addition to my commitment to all of my clients and to my industry, I am proud to be part of the HelpVet.net family. In addition to information about me and my experience serving those who serve all of us in the United States military services, you'll find a wealth of other information and resources that you should review whether you're active duty, separated, or retired.
If a home is in the plan for you and your family, see Moving & Housing at the HelpVet site If you haven't considered home financing alternatives, visit A Mortgage Loan Primer. You'll find a comparison there between several important types mortgage loan, including the VA loan you should qualify for.
As you saw in About Me, I work to be a consultant to my clients. You can be confident that I'm on only your side in any transaction we work on together, with my complete professional commitment to your best interests and to my fiduciary responsibilities. We'll start by discussing your plans and priorities, and working together to achieve your goal whether it's buying or selling a home or just planning for the future.
Call or text me at (512) 785-3345 or email me at bmorris@remax.net whenever I can answer questions or otherwise be of service.