On the About RE/MAX page you saw that our business model attracts productive, full-time real estate professionals.
That commitment to excellence shows in performance:​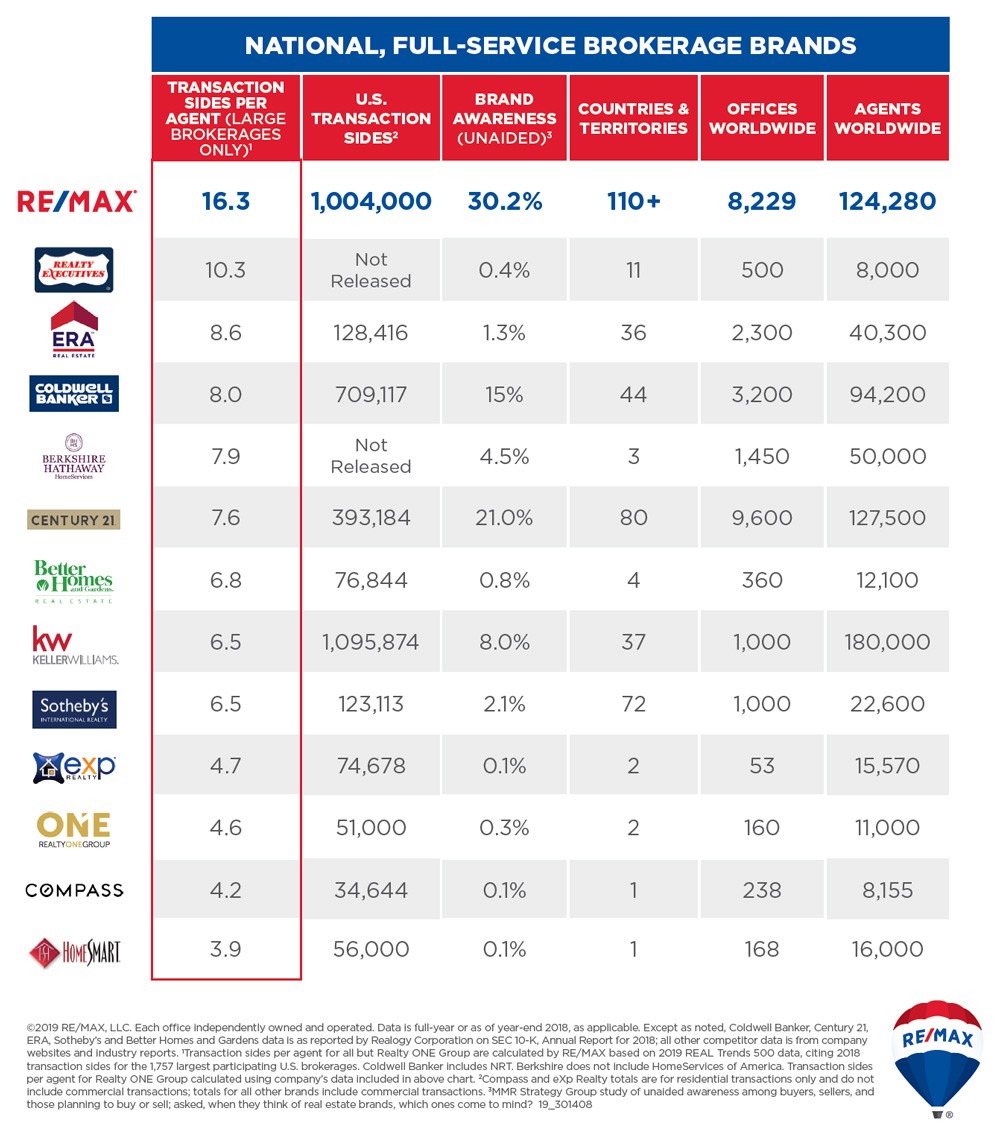 And locally, RE/MAX Capital City is home to a wonderful concentration of experienced and talented agents. There were 1,797 U.S. brokerages that closed more than 500 transactions in 2018. 559 of those were RE/MAX offices, and with just 52 great agents, RE/MAX Capital City was one of those elite brokerage companies.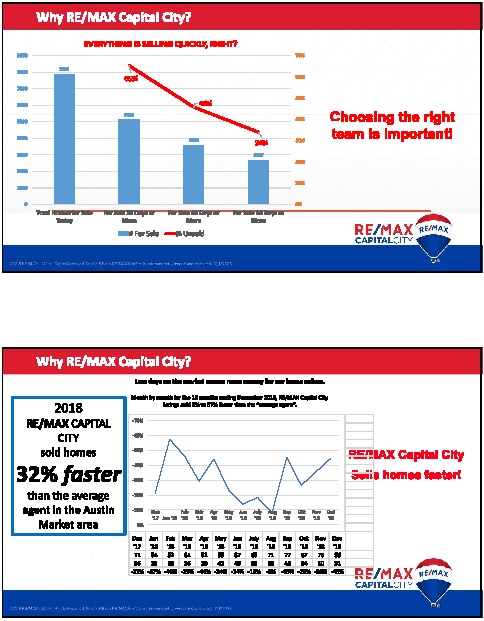 I am pleased to have consistently exceeded local and national production averages, but selling more homes is not necessarily important for the reason you might expect.

Yes, that track record matters to home sellers. But whether you're buying or selling, you need to know that you are represented by a real professional, who is active in the market every day and who works to stay fully aware of market conditions, industry changes, mortgage and appraisal practices, up-to-date contracting procedures, and the myriad details that are part of a real estate transaction.

You also need a pro on your side who truly negotiates for a living, and who successfully completes enough transactions to be well-practiced in this important part of business.

In short, experience and productivity matter ... because the more a true professional does anything worthwhile, the better he or she becomes at doing it. Real estate is an increasingly complex business, and you need to know that you are working with one of the best.